Meeting future air travel requirements in a rapidly growing global market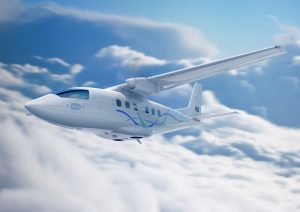 The South African aircraft builder Denel Aerostructures sees a growing need for regional air transport. To provide this need, Denel started the Small African Regional Aircraft (SARA) project.
SARA will be a versatile twin turbo prop driven aircraft. In the passenger configuration it can carry 24 passengers and when configured as a freight aircraft it can haul three LD2 standard freight containers. A combined passenger and freight configuration will also be an option.
Built with a pressurized cabin, the aircraft has a cruising altitude of 25.000 ft. Adverse weather and turbulence can therefore be avoided. The spacious cabin is suitable for a comfortable four-seat abreast layout. The laminar flow design features ensure improved fuel efficiency over a traditional design. Short field performance is a key factor in the design. SARA can take off from unpaved airstrips shorter than 1.000 meters even in hot and high conditions. The high wing design will reduce the risk of foreign object damage while operating from such strips.
National flagship carrier
In 2012 the SARA project is born from a study for a Future Community Airliner concept. Amongst the participants for this study were General Electric and Cessna Aircraft. Denel first sought publicity for SARA in 2014. A full scale mockup was presented at the Africa Aerospace and Defense Show at Waterkloof Air Base in South Africa. SARA is supported by the South African government via the Joint Aerospace Steering Committee (JASC) who help to coordinate and improve competitiveness of the South African Aerospace industry through the use of so called National Flagship Projects.
Lufthansa performed an independent market study in 2015. It calculated a worldwide need for 1.500 SARA aircraft. Lufthansa expects that over 20 South African companies will be involved in the SARA project. It is estimated that 3.500 jobs will be created in developing and building the aircraft. The development phase will take about seven years and it is expected that the first production SARA will be delivered in 2023. Denel expects to conquer 9% of the regional aircraft market .
SARA will revolutionize the way African people travel. More point-to-point flights will connect and unlock smaller regional centers across the whole continent.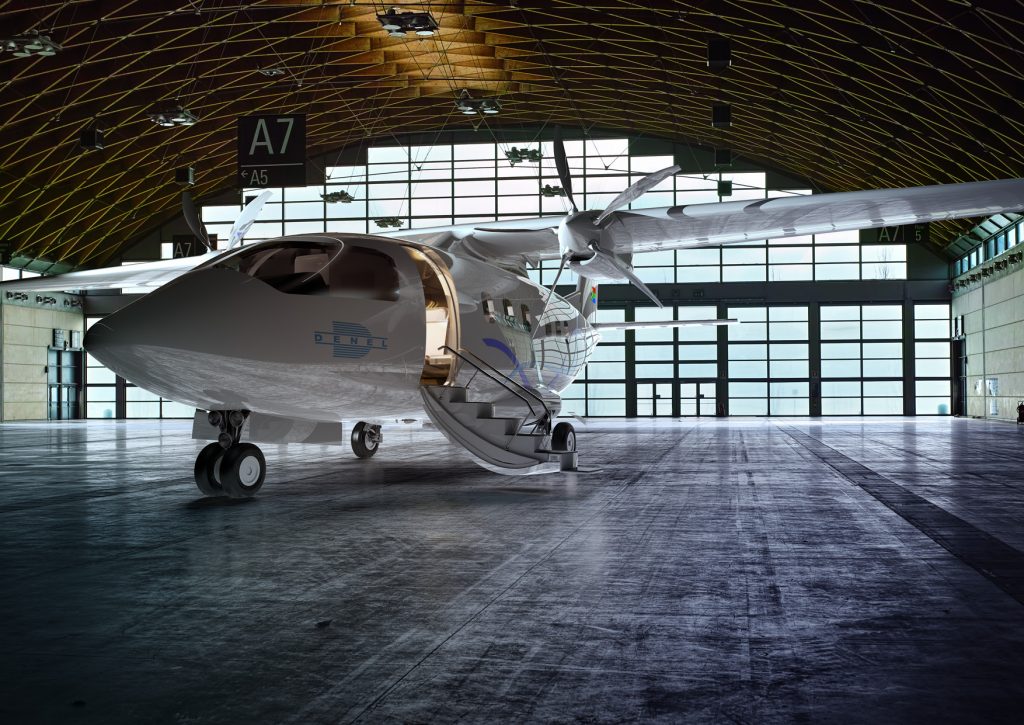 Technical details:
Engine: 2x Modern Turbo prop Engine
Propeller: 2x New Technology Propeller
Lenght: 15,30 m
Hight: 5,70 m
Width: 20,90 m
Maximum Take-off weight: 8400 kg
Empty weight: 4869 kg
Maximum load: 3531 kg
Cabin lenght: 6,02 m
Cabin hight: 1,91 m
Cabin width: 2,93 m
Take-off distance: <1000 m in Hot and High conditions
Design cruise speed: 300+ KTAS
Economical cruise: 280 KTAS
Primary range: 800 km with 24 passengers
Secundary range: 2700 km with 15 passengers
FAR25 certified
Company: Denel Aerostructures, Republic of South Africa
Website: www.denelaviation.co.za
With thanks to Lesetja Mogoba of Denel Aeronautics for creating this article
This article has been published in the Dutch aviation magazine: Piloot en vliegtuig edition May 2017: Denel SARA