US-2N MLD Aviodrome comes alive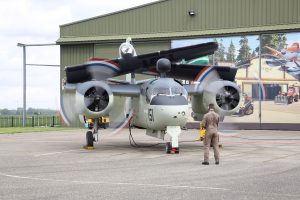 On april 28th 2018 the US-2N with serial 151 was officially rolled out the T2 Hangar  in her original coulour scheme at the Aviodrome museum at Lelystad airport, The Netherlands.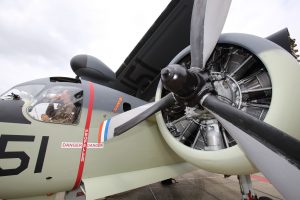 Over the last two years a team of volunteers worked hard to get the aircraft ready for engine ground runs. For this, the lefthand engine had to be replaced. A replacement engine was found in the UK and is a Lycoming licence build Wright R1820-82 variant. The righthand engine is a R1820-82 variant.
Recently the aircraft was repainted by Satys Lelystad in its original colours as worn by the Marine Luchtvaart Dienst (MLD) during its carreer. Code V stands for MVK Valkenburg, its last operational base prior to its retirement.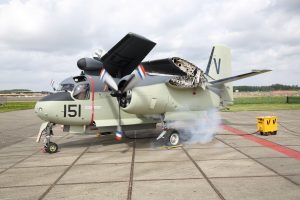 After the official roll out, both engines were fired up. During the ground run, the wings were unfolded. Also other hydraulic systems such as the bomb bay doors were opened and closed, the arresting hook was lowered and the MAD boom was extended and retracted.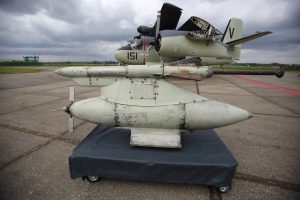 The detailed external markings will applied in the coming weeks. Weapon racks will be added to the wings. Also a  Del Mar DXL-4B Real mounted tow system will added to its wings to represent the last operational duty of the US-2N.
In total 45 Trackers were delivered under the MDAP program. Serial 151 was build as an S-2A with US Navy Buro Number 147641. It was delivered to the MLD on 23 april 1960, designated S2F-1. In december 1970 it was converted into a US-2N to operate as a Target Tow aircraft with VSQ5. Prior to this, the aircraft was modified and flew as an S-2N. In its final years 151 was part of VSQ320 before it was finally decommissioned on 7 January 1976.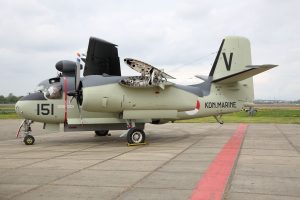 After its operational career 151 went to the KLM Royal Dutch Airlines technical school to serve as a technical aid. Here it was painted in KLM colours. Thereafter it moved to the ROC Technical school in Hoofddorp to serve again as a technical aid for student mechanics. In July 2007 the Tracker was transported by boat to her new home, the Aviodrome museum.
"It's a great moment to see the aircraft in its new colours and it gives a great feeling to have the aircraft operational" as one of the volunteer engineers says. Keep up the good work!