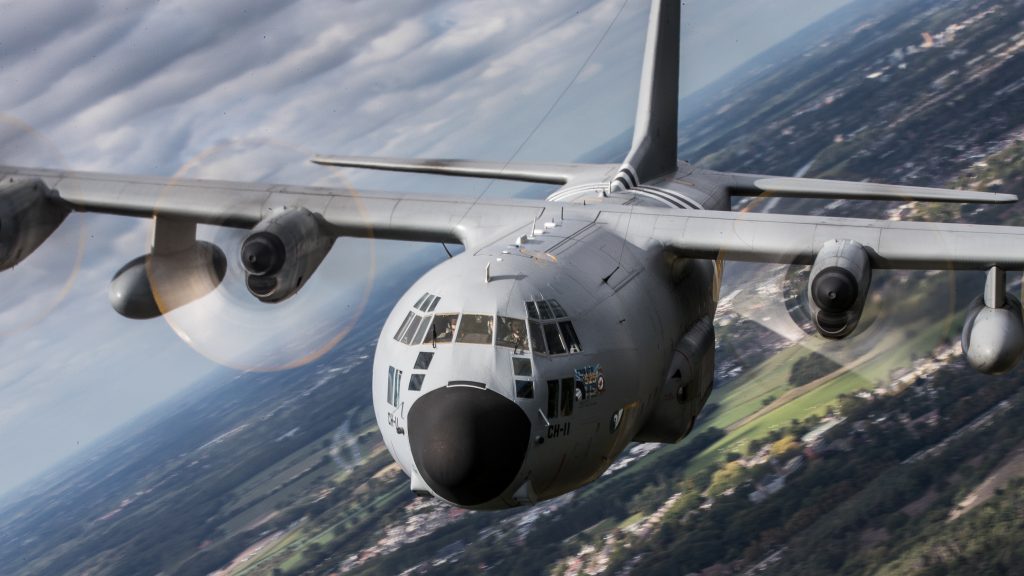 On September 17th 1944, the Allied Forces launched the largest ever airborne assault under the code name operation Market Garden. Aim was to take strategic bridges in the southern part of The Netherlands. Paratroopers would land deep in enemy territory and take the bridges. Ground forces simultaneously launched an offence to relieve the paratroopers and push forward into Germany.
Image: courtesy Royal Netherlands Air Force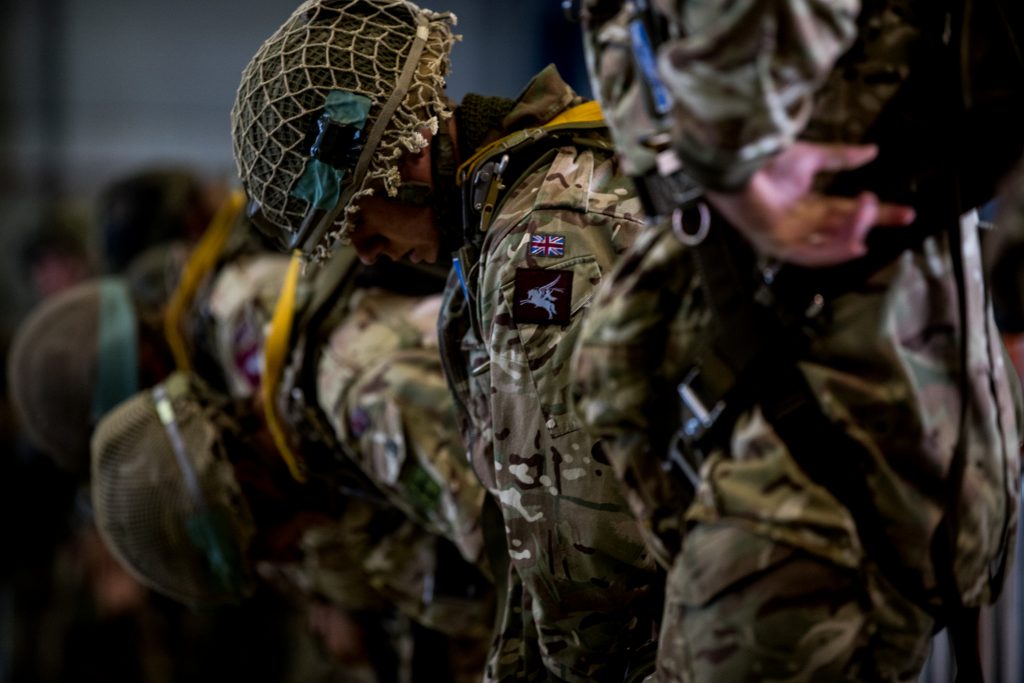 This year saw the 75th anniversary of Operation Market garden. During the annual remembrance on the Ginkelse Heide a mass dropping of over 1000 parachutists was performed by the Royal Netherlands Armed forces supported by other NATO allies. The Ginkelse Heide is a heather that was called Drop Zone Y and was the most forward drop zone in enemy territory during Market Garden.
Image: courtesy Royal Netherlands Air Force
In the two weeks prior to the commemorative droppings the Royal Netherlands Armed Forces organized exercise Falcon Leap. The aim was to further integrate Airborne operations. Over 1000 paratroopers from nine different countries gathered at Eindhoven Air Base. Here training missions were launched with multiple C-130 aircraft from The Netherlands, United States, Belgium and United Kingdom. Also the German Air Force participated with a C-160D Transall.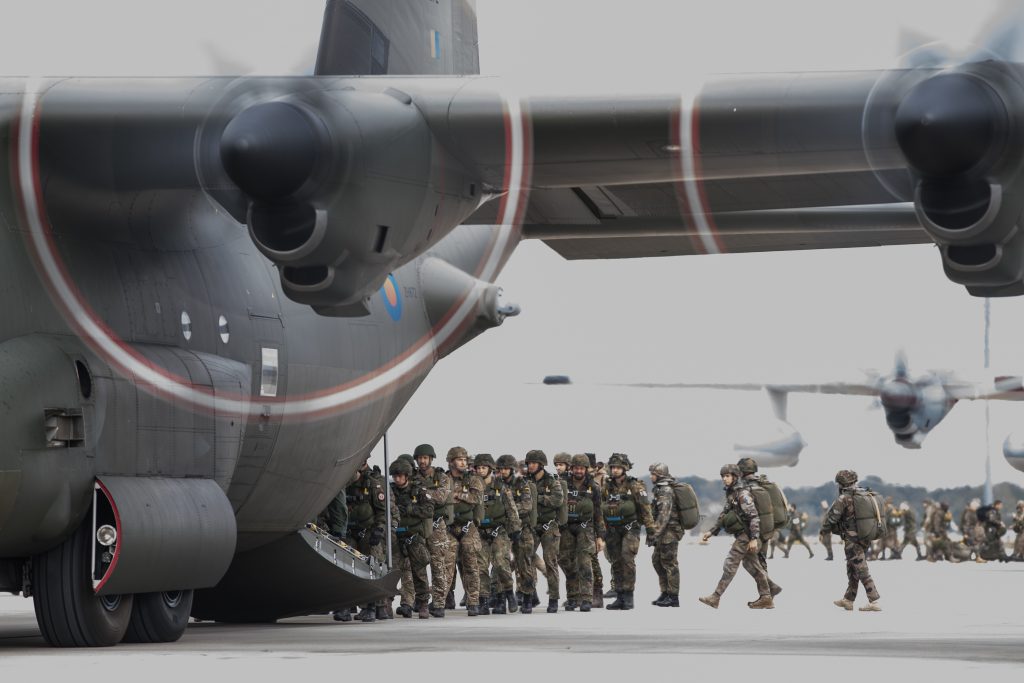 The Belgian Air Force sent a C-130H Hercules with tail number CH-11. This Hercules has special D-Day markings and "tribute to 525 Squadron". During the Second World War RCAF 525 Squadron regularly flew supply missions to liberated Belgium in 1944 and 1945.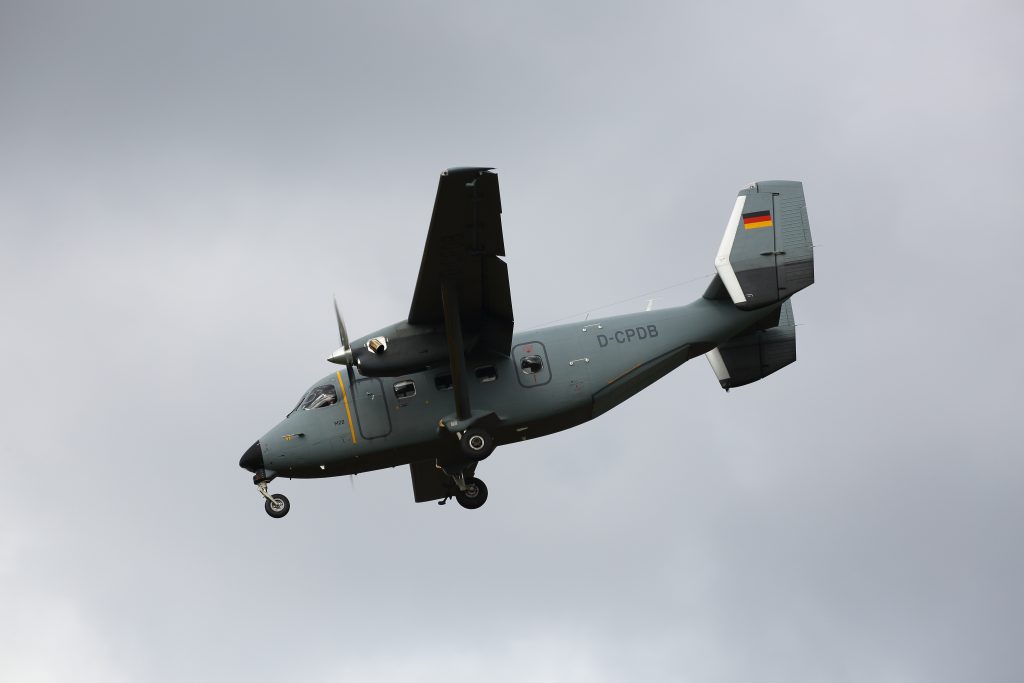 During the droppings over the Ginkelse heide a German civil registered M-28 Skytruck was used by the British Army Parachute display team Red Devils to tandem jump with a veteran. Also a historic C-47A Dakota performed droppings with parachutists using round canopy static-line parachutes.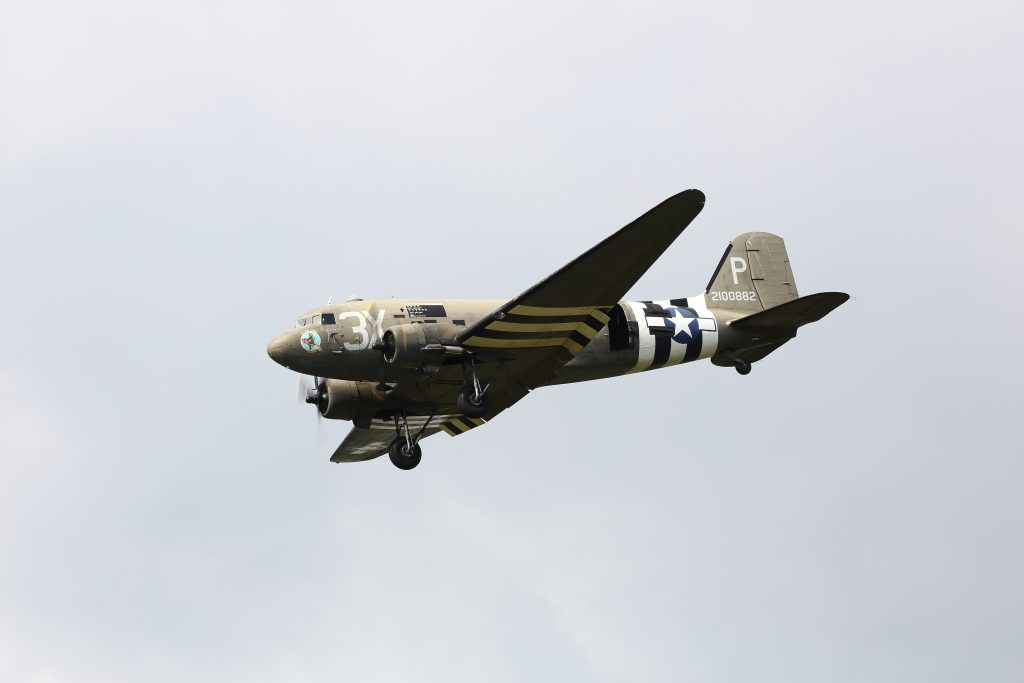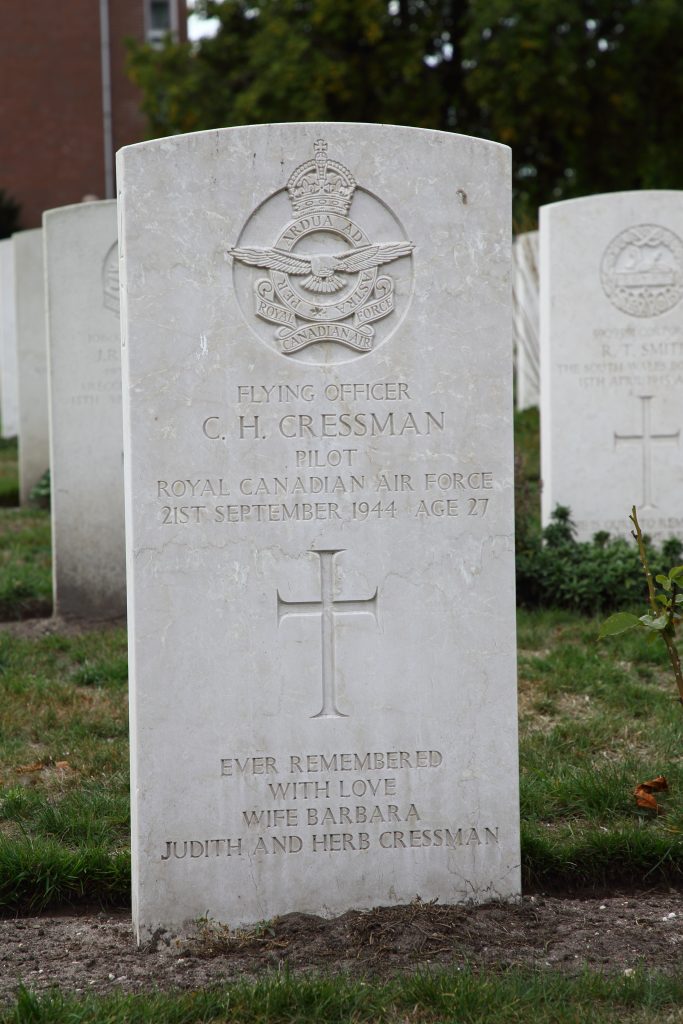 The Royal Canadian Air Force actively took part in Market Garden with fighter aircraft and transport aircraft. Several aircraft were lost during battles, one example was on the 21st of September 1944. Around 17:30 Dakota III KG489 from 437 Squadron RCAF was shot down over Eerschot by a Focke Wulf Fw-190 of JG 26. KG489 took off from Blake Hill Farm for a supply mission to paratroopers near Arnhem. The crew of eight did not survive the crash. Pilot Flying Officer Charles Herbert Cressman (27) was laid to rest at the Uden War Cemetery which is close to the crash location.
For this insert we obtained data from Rien Vos, www.BHIC.n https://www.bhic.nl/ontdekken/verhalen/neergestorte-vliegtuigen-in-sint-oedenrode-1940-1945