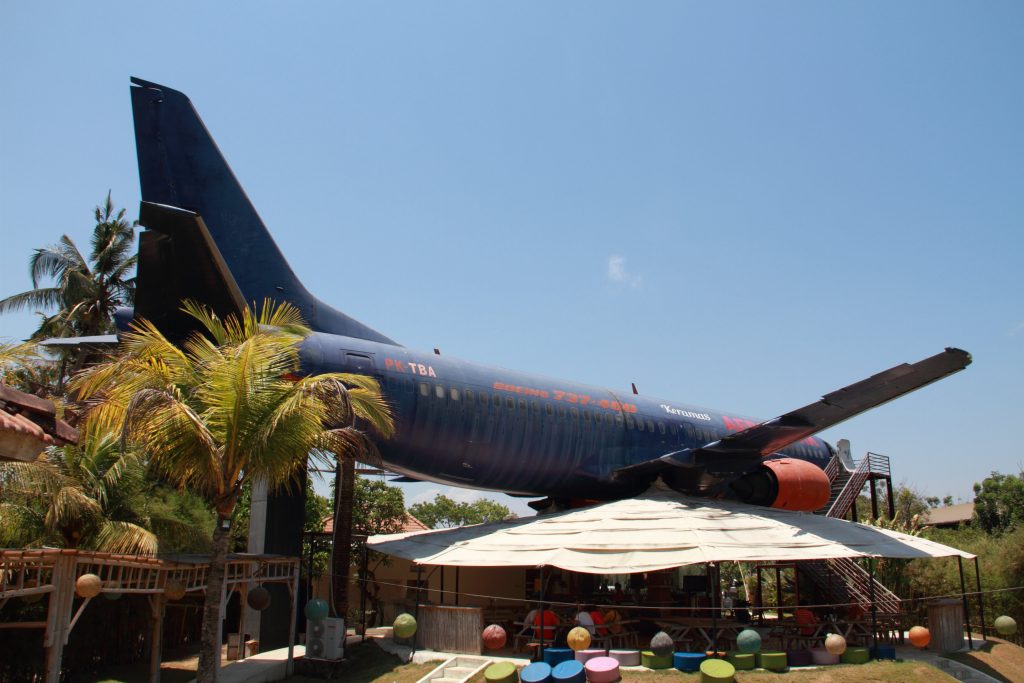 Many airliner aircraft that are withdrawn from use, sadly end their lives anonymously in a scrapyard awaiting their turn to be recycled into soda cans.
B737 PK-LII not did end in a scrapyard. Instead, after a life full of flights all over the world, it found itself a new job on the Indonesian island of Bali.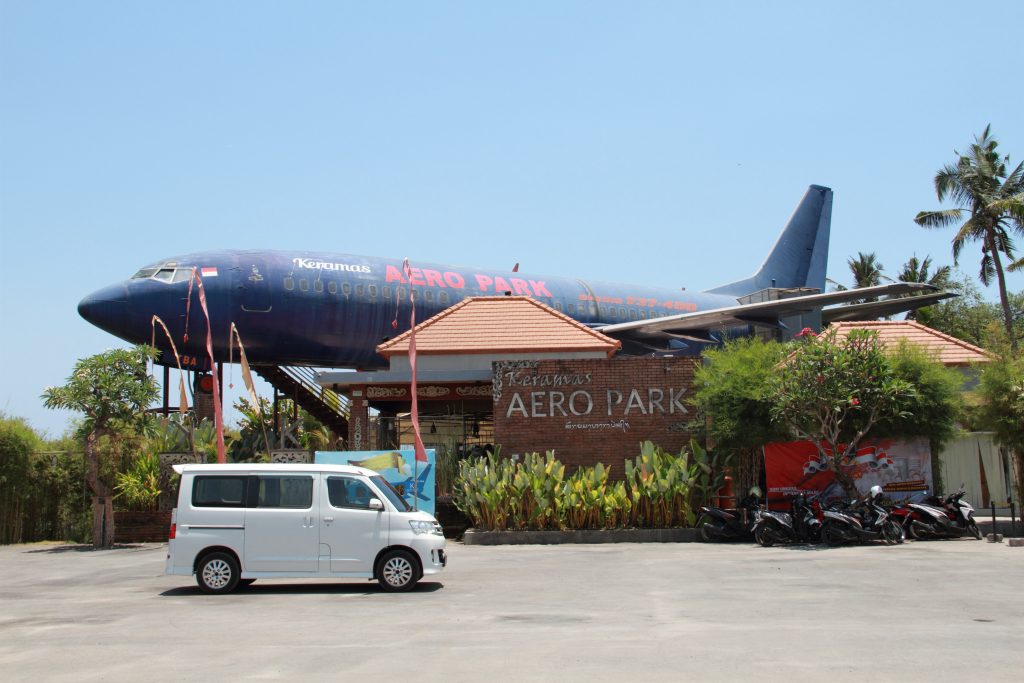 Just northeast of Denpasar lays Keramas. It is famous for its surfing conditions and beaches that overlook the Nusa Penida straight. Behind these black sandy beaches are rice paddies. Keramas Aero park overlooks this beautiful scenery.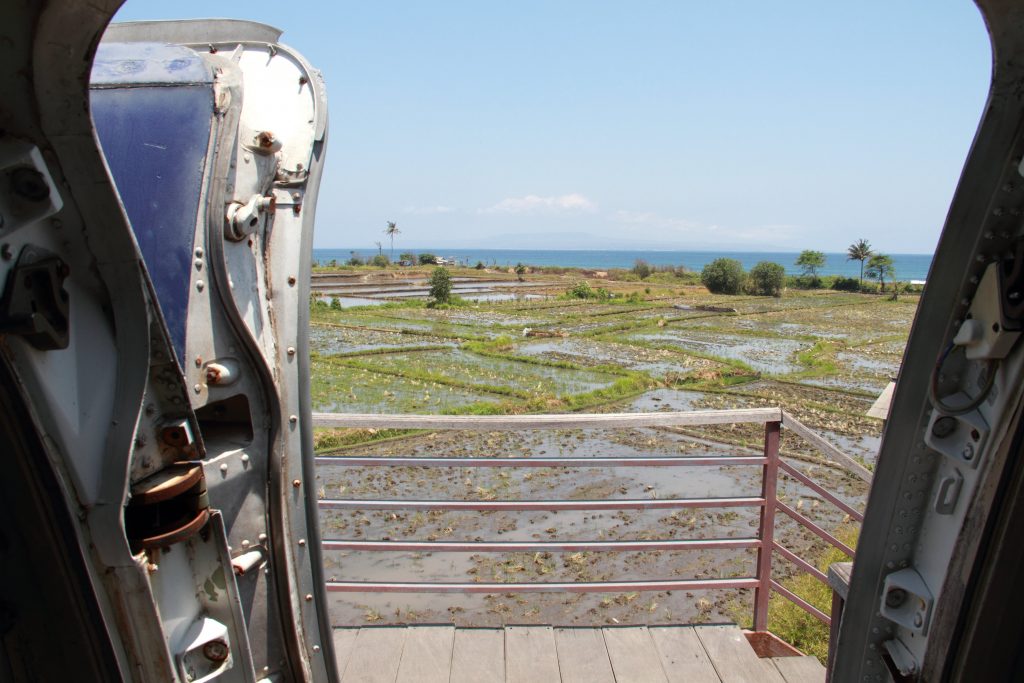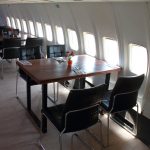 On October 15, 2016 Keramas Aero Park was opened with PK-LII as main attraction. It sits on pillars and underneath its massive fuselage and wings a restaurant with bar is situated. Via a staircase PK-LII can be entered through the forward service door. The front cabin is transformed into a luxurious dining area and the aft cabin can be used as a meeting room.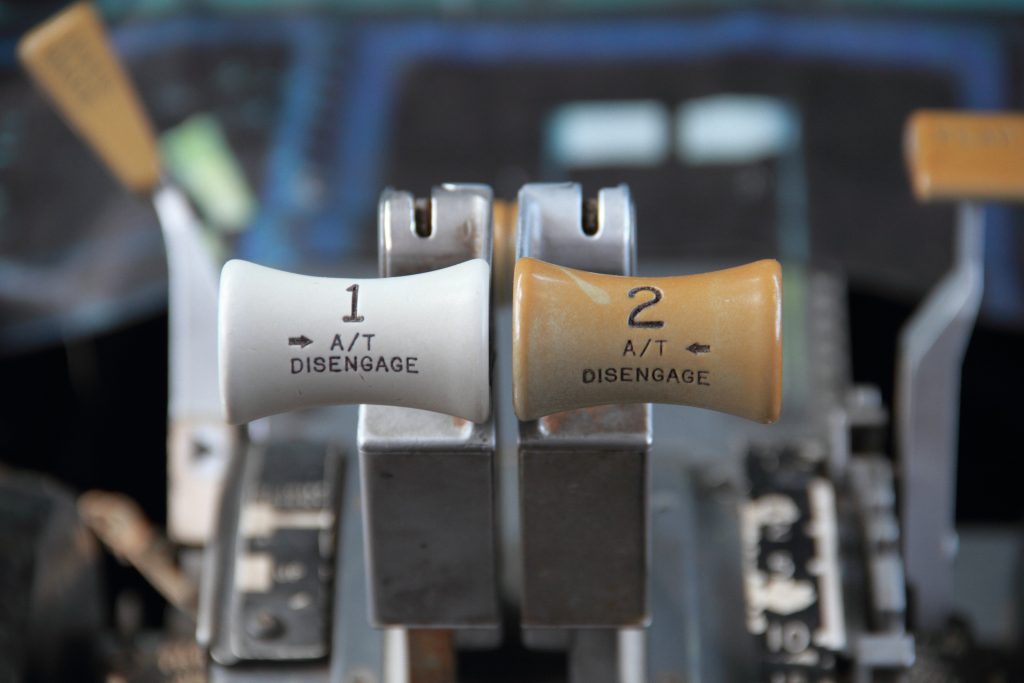 The first flight of this B737-46B was on 23 januari 1989 with Boeing test registration N1790B. It was equiped with two CFMI CFM56-3C1 engines.
On 24-04-89 it was delivered to Novair as G-BOPJ.
18-05-90 the aircraft was transferred to British Midland Airways.
05-11-91 reregistration to G-OBMN.
19-12-97 Futura Interantional took over the aircraft and it was reregistered into EC-GRX.
12-02-05 Lion Airlines bought the aircraft and it was registered as PK-LII.
In April 2016 the aircraft was put in storage and later it was transported to Keramas. It now carries fake registration "PK-TBA" and is painted in all blue colors with "Keramas Aero Park" titles.
Credit airliners.net for the aircraft history.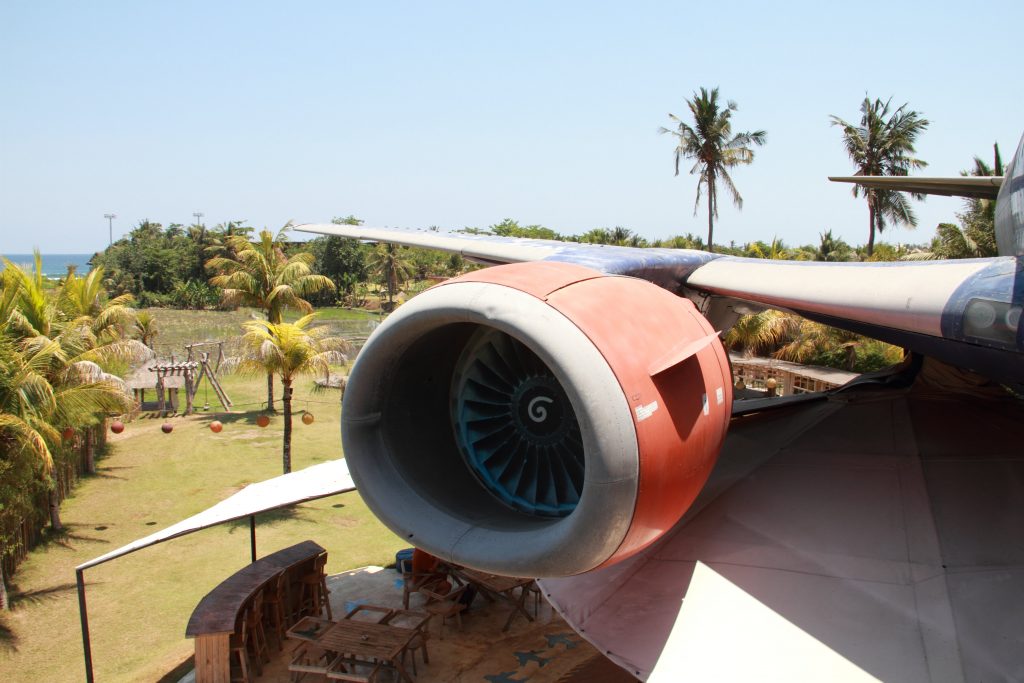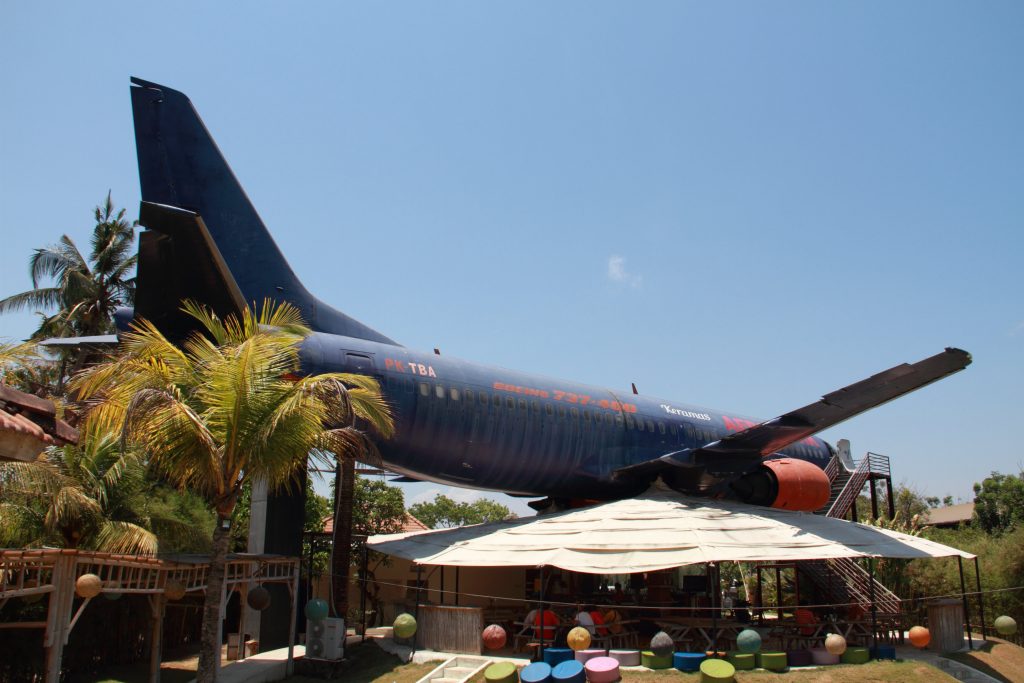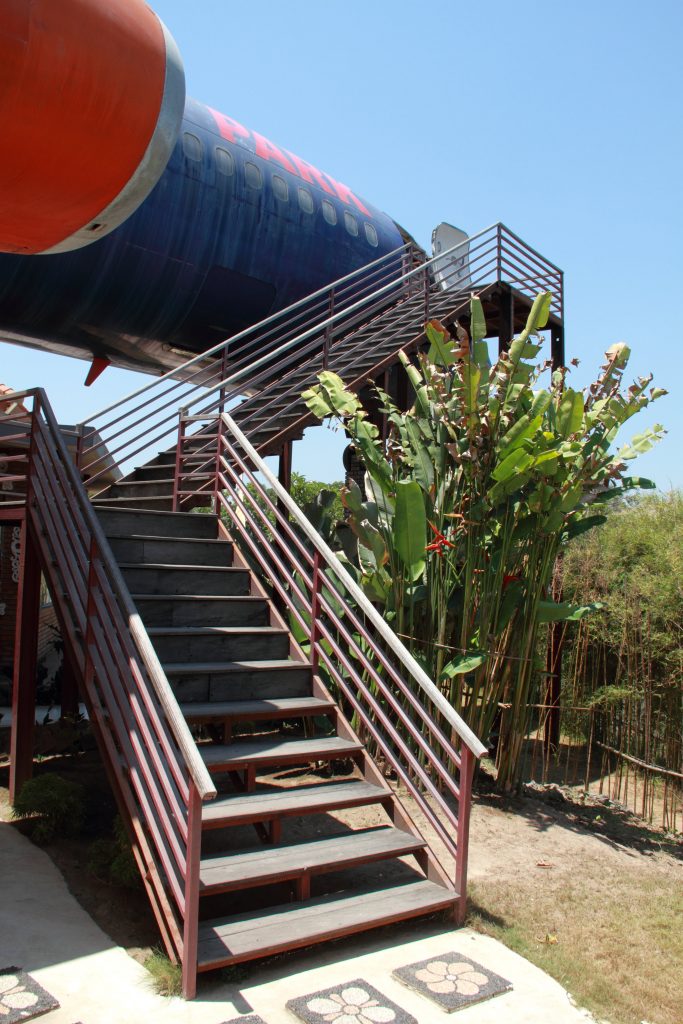 Next this B737, Fokker F27-500 PK-TSJ can be found in a dismantled state in the carpark. What the intentions are with this aircraft is not clear yet.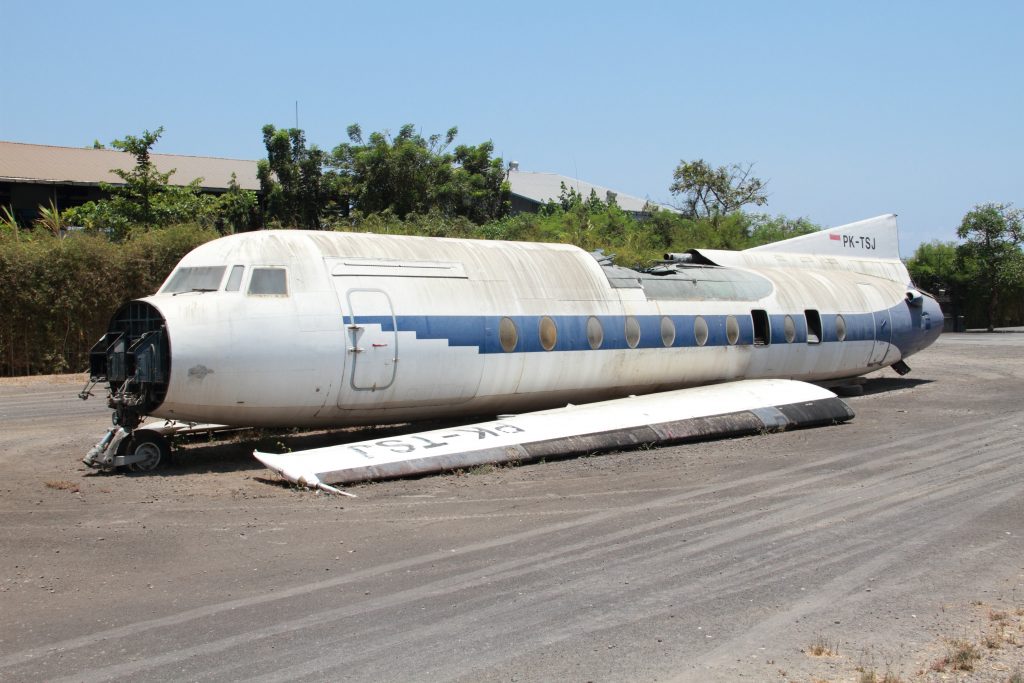 For more information about Keramas Aero Park see;
Facebook: Keramas Aero Park
Instagram: keramas_aeropark
Website: www.keramasaeropark.com