Letnany
In April 2016 the "Stara Aerovka" project have opened their Hangar V and Hangar VI at Letnany airport in Prague. The project is the result of cooperation between the Military History Institute in Prague and the company LOM Praha. The aim is to preserve historic buildings and aircraft on the former site of the company Aero at Letnany airport.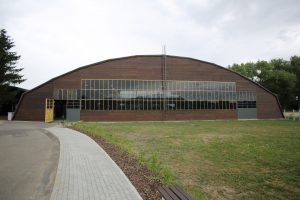 The fully restored Hangar V dates from 1940-1941 and has several unique aircraft on display, such as the MiG-23BN, Su-22M4, MiG-21MF and the Su-7BK equipped with wooden skies on the maingear.
Also present is the forward fuselage of a restored Petlyakov Pe-2PT. The rest of the aircraft is currently under restoration. The aircraft belly landed on the frozen lake Koschkayavr in the Murmansk region on 2 December 1943. The aircraft was recently obtained from the Norwegian Norsk Luftfartsmuseum Bodo.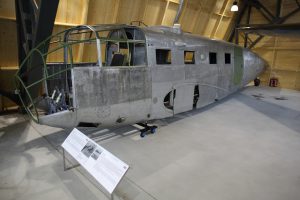 Hangar V also houses a complete SNCAC NC702 which its restored to represent a Czech version C-3A of the NC702 and is painted in the colours of the Czechoslovak 46 Air Division. Also present is a hull of Aero C-3B that is in the collection since 2015. This aircraft with construction number 409 is partly restored.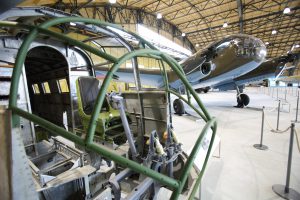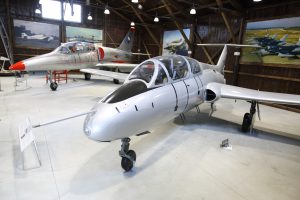 Restored Hangar VI is devoted to the history of Aero aircraft and has the XL-29 Delphin, L-39 Albatros and the L-159B ALCA prototypes on display. The XL-29 on display was the first flying L-29 prototype in 1958. Also a replica Aero A-18.5 refers to the construction of this aircraft in Hangar VI.
The exhibition falls under the administration of the nearby Kbely Letecké Museum. From 1 May till 31 October the opening hours are daily from 10:00 till 18:00 h except on Mondays when the museum is closed. The entrance to the museum is free of charge.
For more information see: http://www.vhu.cz/muzea/zakladni-informace-o-lm-kbely/