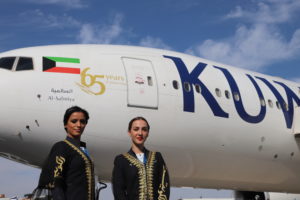 In January, the second edition of the Kuwait Aviation Show was held under the patronage of HH the Amir Sheikh Sabah Al-Ahmad Al-Jaber Al-Sabah. During four days over 60.000 visitors witnessed some 60 aircraft and helicopters on the ground and in the air and companies from no less than 37 countries presented themselves.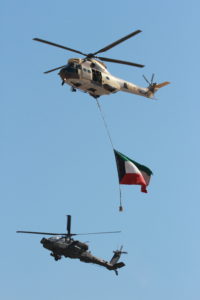 On Wednesday the air show was officially opened by a Kuwait air force SA.330 Puma carrying the Kuwaiti flag, flanked by two AH-64D Apache helicopters. The Qatar Emiri Air Force skydive team followed with no less than 30 para jumpers. Some of them carried large national flags of Kuwait and Qatar plus portraits of both the Amir of Kuwait and the Emir of Qatar, while 16 others formed different formations and ignited fireworks in the sky. The team, that has been operating for 8 years now, recently changed from using 5 AW.139 helicopters to their two brand new DHC-6-400 Twin Otter aircraft.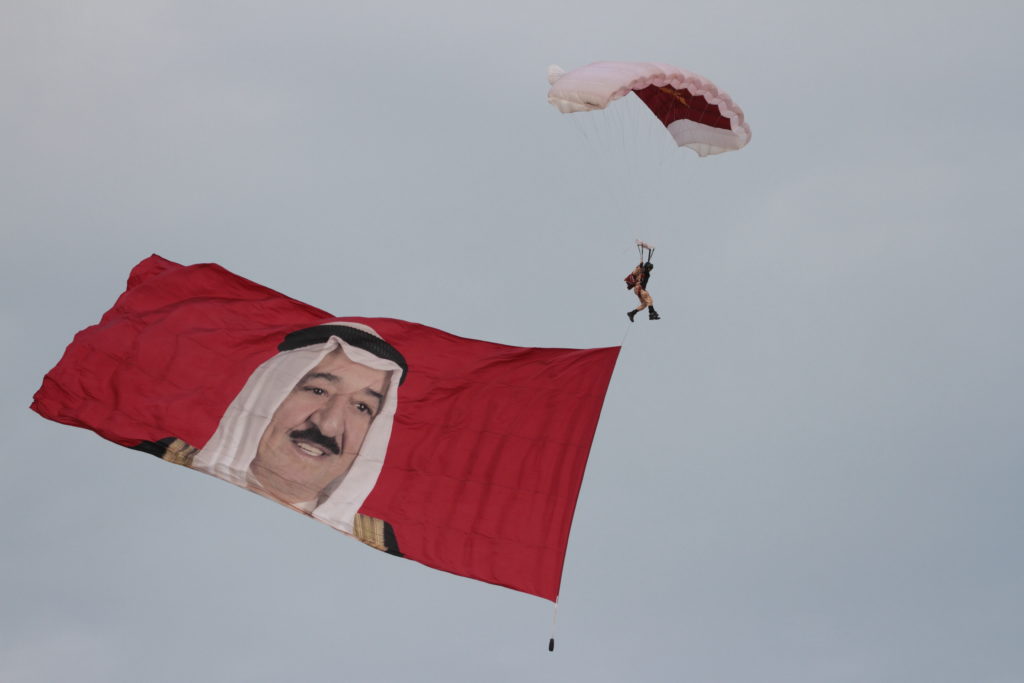 This was their first public performance using these Twin Otters, as their planned jump during the Qatar National Day flypast in December was cancelled literally last minute. The team consists of special forces members, who train full time during the period they serve the team. The members make more than 500 jumps a year, in the winter from homebase Al Udaid while in summer they move to Florida, USA because of the heat in Qatar. They will be performing during the official opening ceremony of the World Cup Football 2022 in Qatar as well.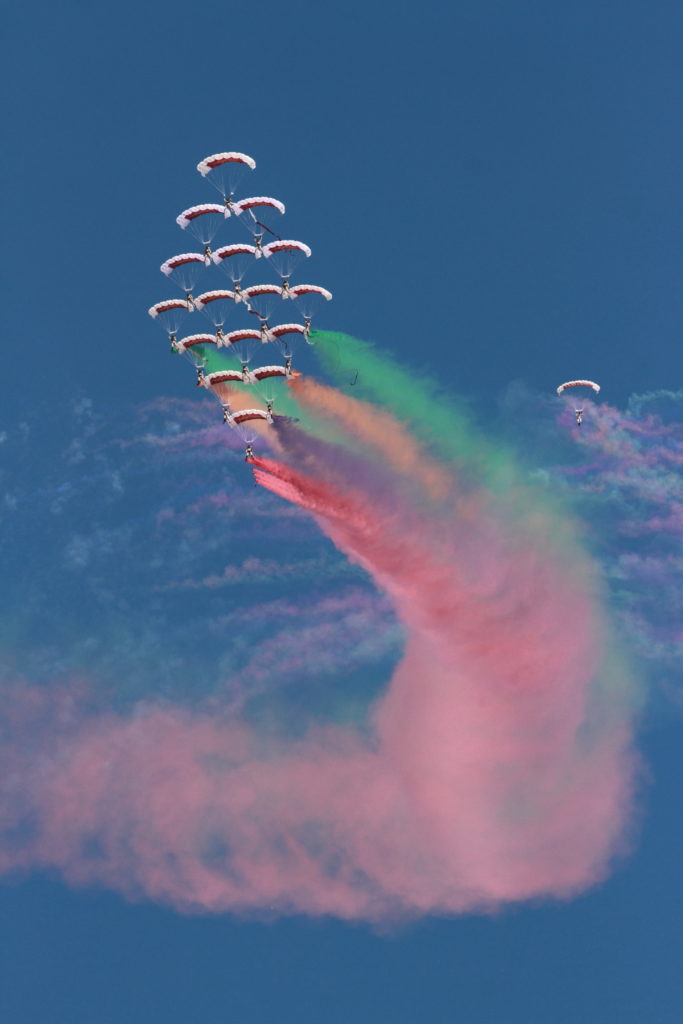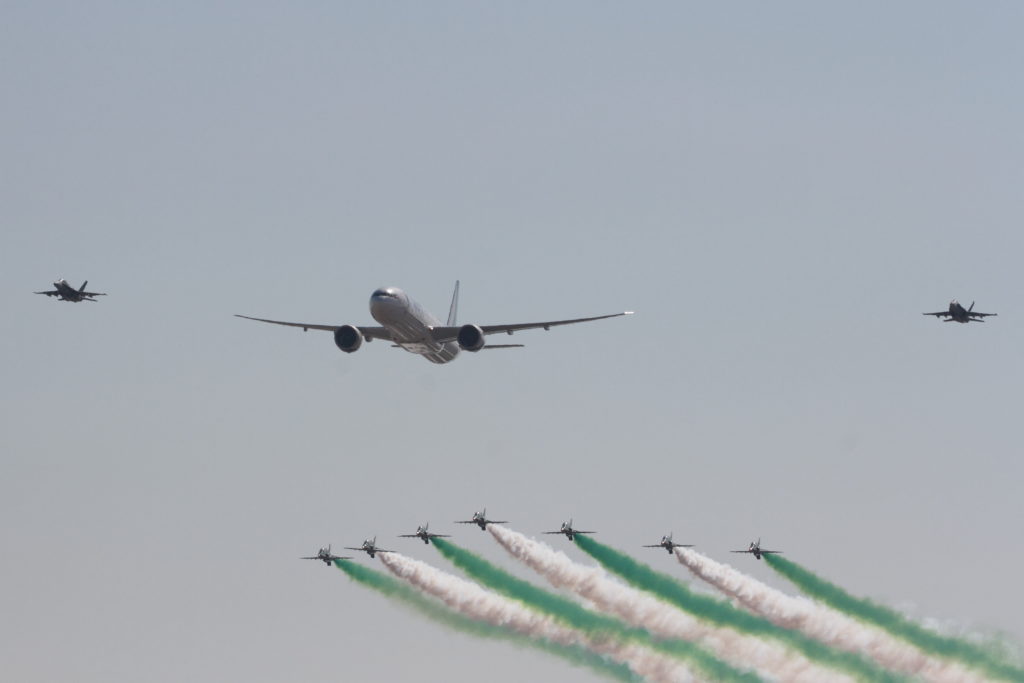 Finishing the first part was a flypast of a Kuwait Airlines Boeing 777-300ER flanked by two F/A-18 Hornets of the Kuwait air force accompanied by the Hawks of Saudi air force display team Saudi Hawks.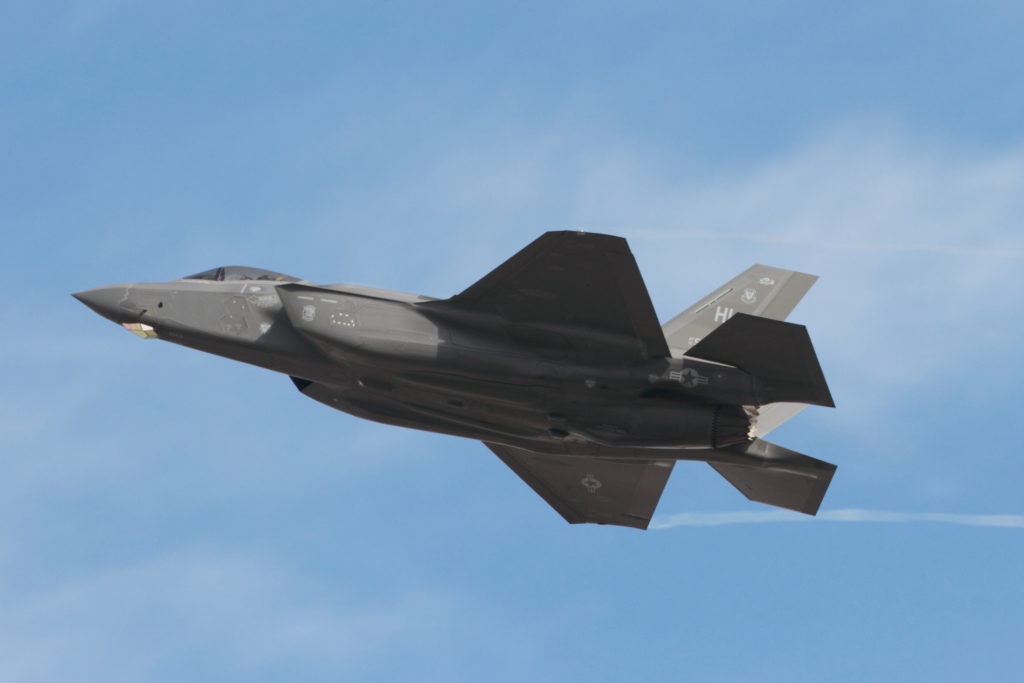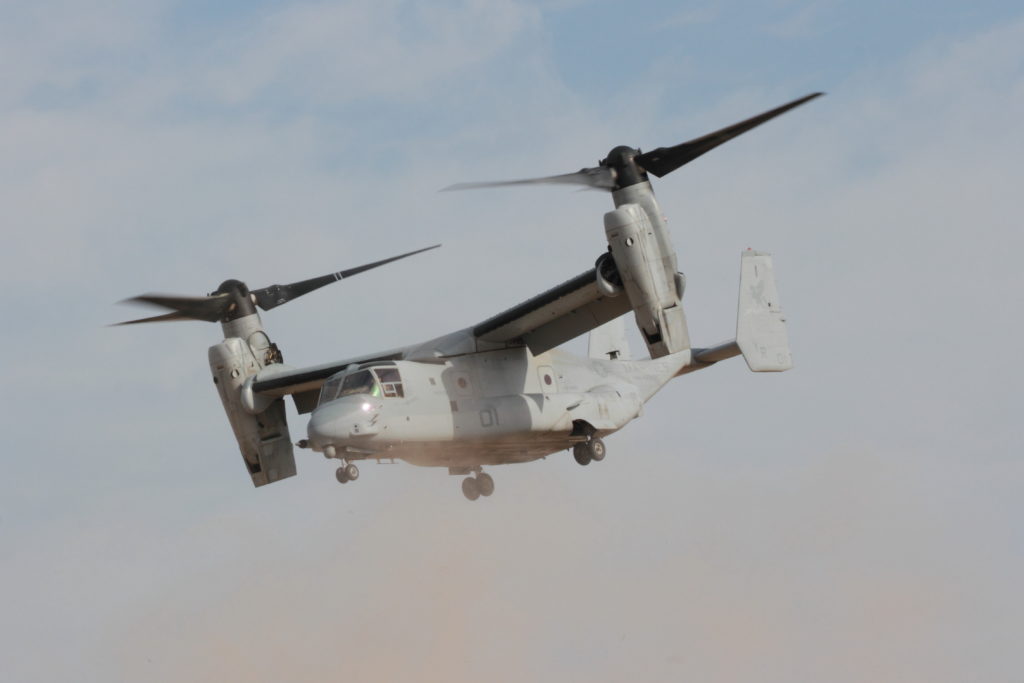 Displaying next was an American delegation. First day their display was rather tame, with an F-15 and two F-35s doing just one high speed pass. Luckily this improved during the week, with the crowd especially loving the newest 'stealth fighter', the F-35 Lightning II. Also daily an MV-22 Osprey showed the best of both worlds of its interesting combination of aircraft and helicopter design, creating large sand storms while hovering right in front of the crowd.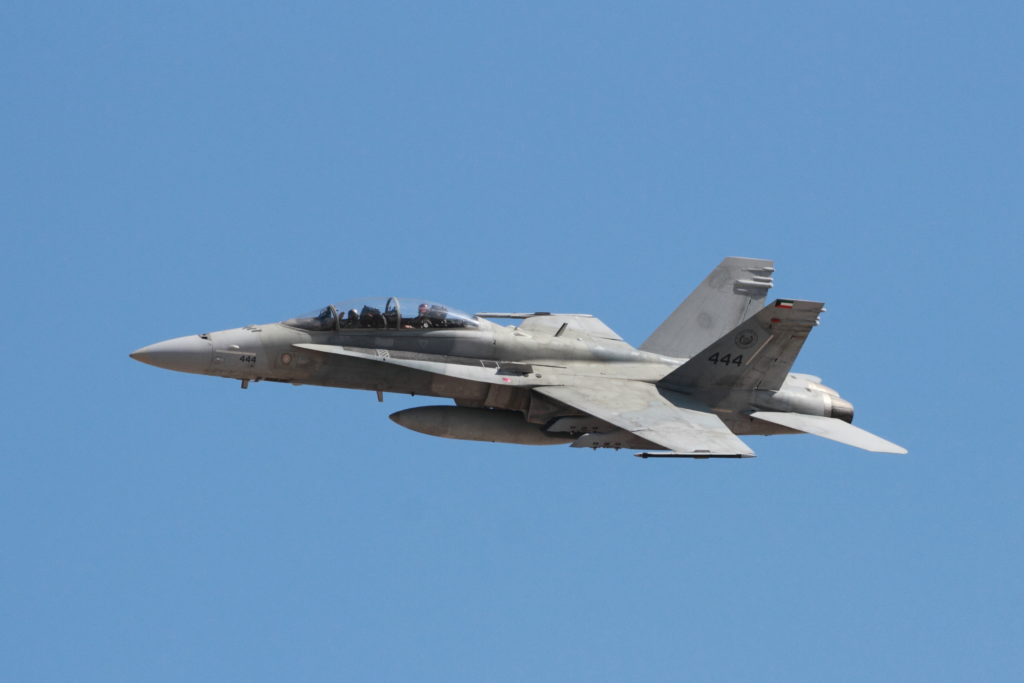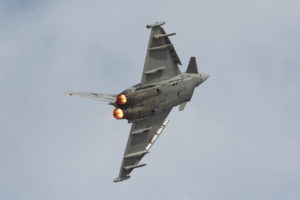 While the Americans were keeping their cards close to their chests, Italian air force test pilot Major Domenico was up next and flew an impressive daily display with his F-2000A Typhoon. As the Kuwait air force has 28 of those aircraft on order, this display was a glimpse of things to come. Only some three weeks before, the first Instrumented Series Production Aircraft (ISPA 6) equipped with the Kuwait air force configuration successfully completed its first flight in Italy, and first deliveries to Kuwait are expected in the last quarter of 2020. Another Italian F-2000A could be admired on the ground, with the C-27J Spartan that acted as support aircraft parked next to it.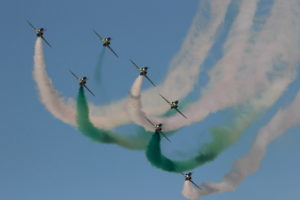 Turkish Aerospace Industries (TAI) had announced it would show its newest turboprop trainer aircraft, the Hürkuş, both on the ground and in the air. Unfortunately this didn't happen. On the daily flying programme was also a Saudi F-15, but that also didn't show up. Luckily two aerial demonstrations teams, the already mentioned Saudi Hawks and the well-known UAE team Al Fursan with their MB.339s both performed most of the days, flying their impressive display routines.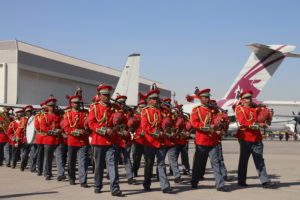 On the ground was also much to see all days. Large commercial airliners, small general aviation, different helicopter operators and multiple military aircraft were present. National operator Kuwait Airways, who had just celebrated their 65th birthday the month before, showed one of the two brand new Airbus A.320neo aircraft that have been delivered as part of the running order of 10. They expect to order the A.350 next, as part of their strategy to become more competitive in the global aviation sector and help stimulate economic growth for Kuwait. Another step, so was announced, is the codeshare partnership with UAE national airline Etihad, combining over a dozen destinations worldwide.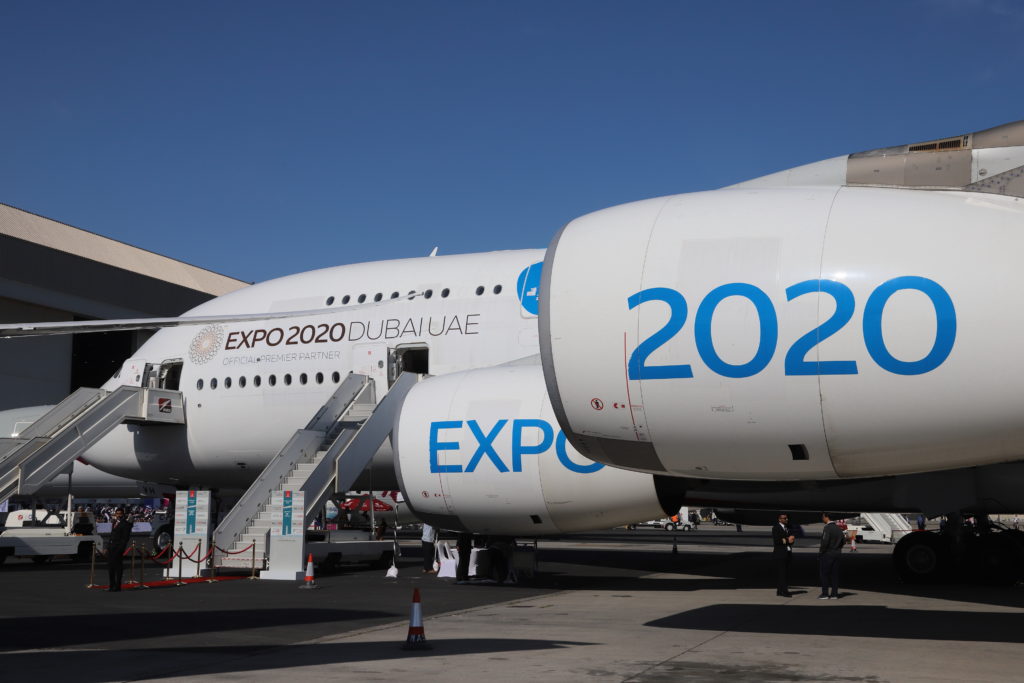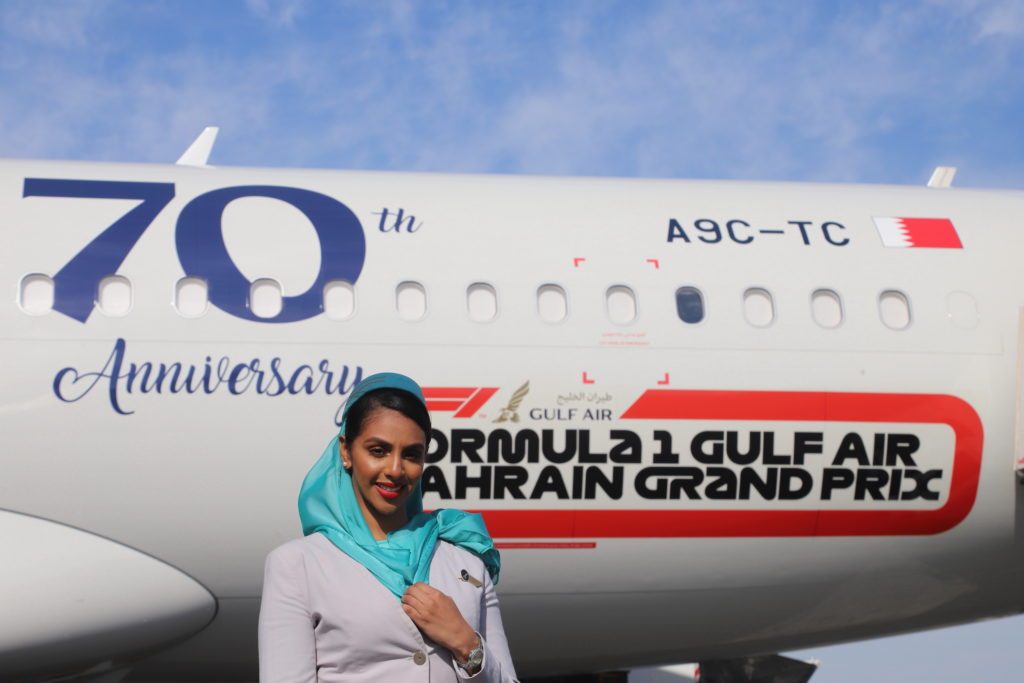 Emirates showed the world's largest aircraft, the A.380. This was adorned with special markings promoting the upcoming Expo 2020 that will be held in Dubai end of this year. Gulf Air also showed an aircraft with special markings, in their case for the airlines upcoming 70th anniversary in March. The brand new Boeing 787-9 Dreamliner also proudly mentioned the Bahrain Grand Prix that will be held the same month, of which Gulf Air are the main sponsor.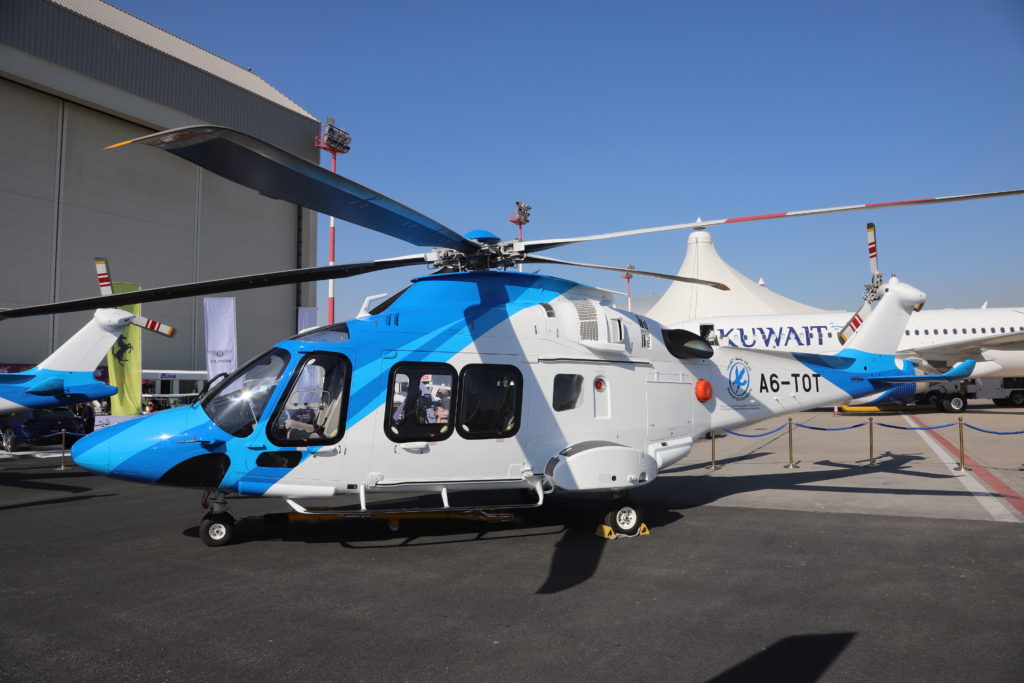 With Kuwait being a country that has oil exploration going on day and night, both in the desert and off shore, it is no surprise a lot of helicopters are used. State-owned Kuwait Oil Company (KOC) operate in remote areas doing high risk work due to the nature of oil and gas exploration combined with the sometimes harsh climatic conditions. Because of the need for a rapid response to any type of emergency, KOC decided a year ago that a helicopter service would be very useful. A dedicated helipad, Ahmadi Heliport, was built and opened in January 2019. Three AW.169 helicopters are wet-leased from Falcon Aviation for a period of 5 years. They all carry fitting registrations: A6-KOC for 'Kuwait Oil Company', A6-TOT for 'Transport Operations Team' and backup A6-ISG for 'Industrial Services Group'. A team of 17 pilots, 9 engineers and a few dozen of other staff make sure one helicopter is on 24/7 SAR standby. Since the introduction a year ago they were able to assist in two serious accidents and two oil spills, apart from many other regular transport tasks, thus already proving their added value.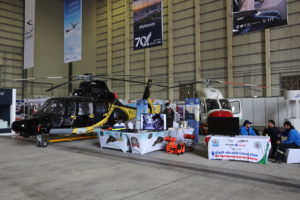 Another helicopter operator present at the show was EMS Kuwait, showing one of their two Bell 429s. These are operated by the Ministry of Health, from a heliport in the centre of Kuwait City, and are wetleased from Kuwait International Aircraft Lease. EMS Kuwait started in 2011 with two second hand Bell 430s that were bought as a gap filler while waiting for two ordered brand new Bell 429s. One of the Bell 430s has been withdrawn from use while the other one still acts as a backup aircraft. If the current contract, which will end in March, is renewed, they plan to acquire a third Bell 429 to replace the Bell 430. The Police helicopter department was also present with one of their trusted SA.365 Dauphin helicopters and a brand new Airbus H-225. That last one could be seen leaving early on the first day of the show, going on a border guard mission lasting all day, but was put on the static the next morning.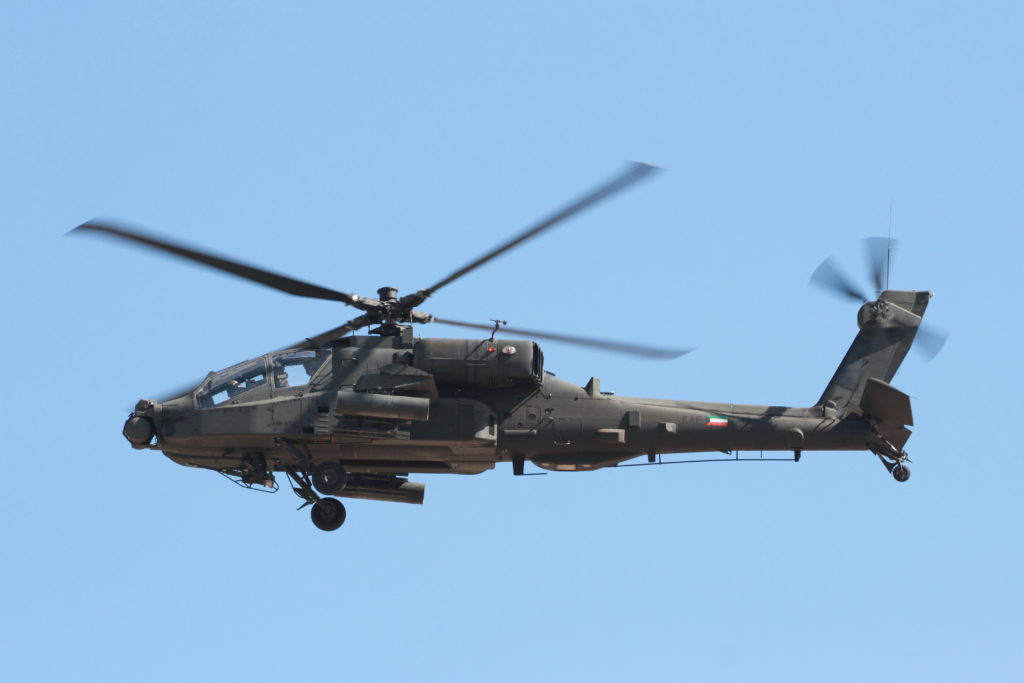 The Kuwait Air Force showed on the ground their AH-64D Apache attack helicopter and the venerable SA.330 Puma, that is still used for 24/7 SAR duties while replacement H-225s are currently being built in France. One Kuwaiti C-17 could be seen flying operational missions a couple of days, and examples of the F/A-18 Hornet, KC-130J-30 Hercules, Hawk mk.64, Tucano and SA.341 Gazelle completed the inventory of the Kuwait Air Force, while the Sikorsky S-92 has allegedly been withdrawn in 2018 after an unfortunate smuggling incident.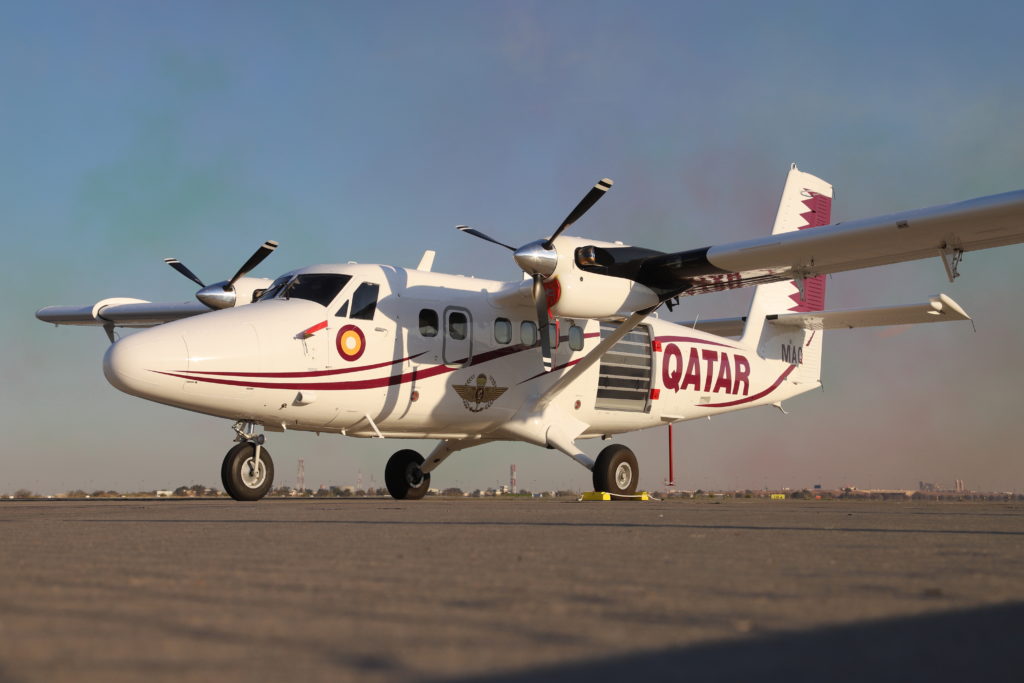 Not only the display of the Qatari parachute team was testimony of the good relationship between the Amir of Kuwait and the Emir of Qatar, the Qatar Emiri Air Force also brought a C-130J Hercules and C-17 Globemaster III to the show. Next to that Qatar Airways showed one of their A.350-1000s, for which they were the global launch customer. They also announced no less than 8 new destinations for their growing route network, bringing the total to 177. All in all the show was a great success and the next edition has already been announced. So put January 19th, 2022 in your agenda!