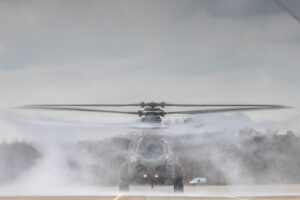 On the 14th of April 2021 the Royal Netherlands Air Force 298 Squadron received the first CH-47F MYII CAAS Chinook helicopter. This is the first of 14 brand new helicopters build by Boeing in the USA. This Chinook is a step forward in building a 5th generation air force that is capable to fight on the digital battle field of the future.
The CH-47F CAAS (Common Avionics Architecture System) is equipped with a fully digital cockpit, an enhanced troop and crew protection and a better loading and unloading system compared to the older CH-47D that is currently in use by 298 Squadron.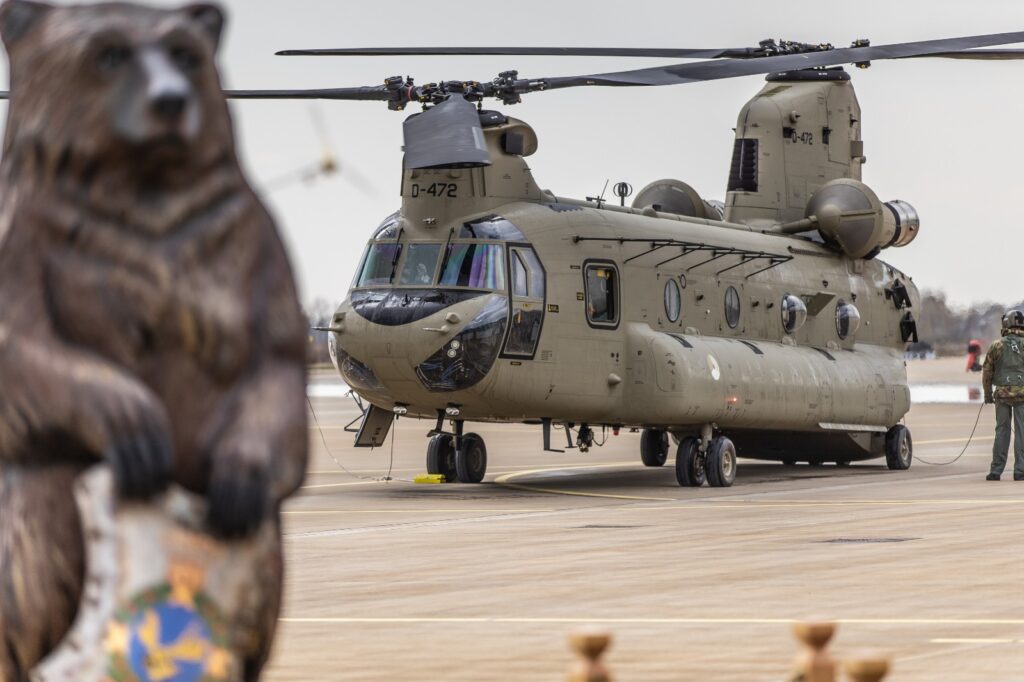 Five of the new CH-47F's will go to the 302 Squadron at the US Army base Fort Hood for training of the pilots and technicians. The other aircraft are being brought to The Netherlands by ship via Antwerp harbour, transported by road to Woensdrecht airbase and made ready there for their first flight at the DMO (Defence Material Organisation). From there they are delivered to their new home base Gilze-Rijen.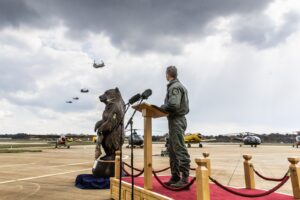 Six CH-47F that are already in use by the Royal Netherlands Air Force will be updated to the CAAS standard, so the total capacity will grow to 20 CH-47F MYII CAAS in the future.
The first helicopter to be delivered, serial number D-472, did a flypast before landing at Gilze-Rijen, together with the other helicopter types that are currently operating from the airbase. General Luyt, commander of the Royal Netherlands Air Force, watched them during his speech. After touching down, the Chinook was greeted by the fire brigade with the traditional water salute under the eyes of 298 squadron mascot 'Grizzly'.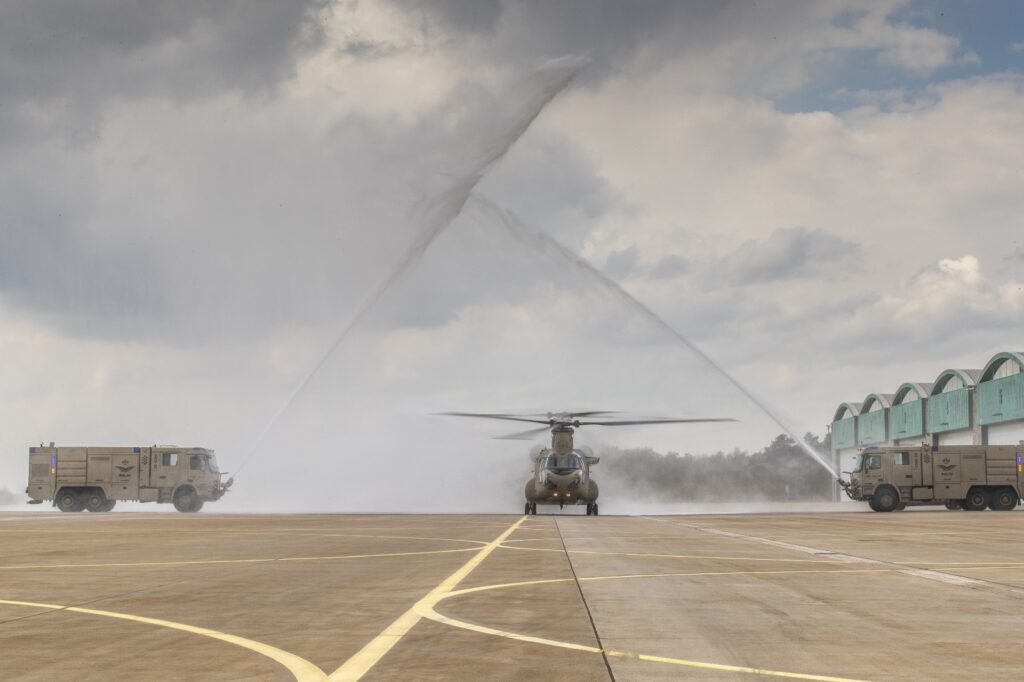 Photographs kindly provided by the Royal Dutch Air Force (Media Centrum Defensie).