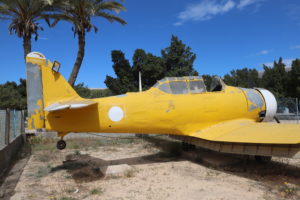 Seen during the International Aerospace & Defence Exhibition (IADE) that was held in Djerba, Tunesia, was a long lost Harvard.
In 1979 the Tunisian Ministry of Defence donated a T-6G-NA to the Houmet Souk Lyceum in Djerba. The aircraft was put on display at the laboratory of physics of the Lyceum. In 2015 the T-6G was moved to the central square of the Lyceum. The following two years the third and fourth year students of the school renovated the T-6G under supervision of teachers of the Technical Science department.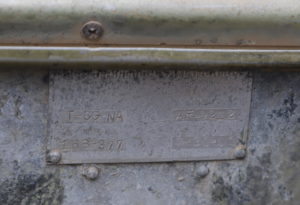 This T-6G is one from a small batch of older aircraft that have been rebuilt to G-version. During the rebuild it received construction number 168-377 and it was subsequently delivered to the USAF with serial 50-1322. The aircraft was initially delivered to an Air National Guard unit under USAF contract AF-9212. Allegedly the Harvard served during the Korean War before being transferred to the French Air Force in 1957. In the sixties it ended up in Tunisia, where it received tactical call sign TS-APF. The military serial is still unknown.